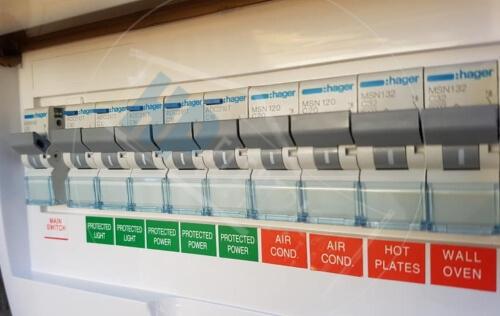 If you are in need of a 24 Hour electrician Blacktown, who is local and fast, give us a call.
We are available day and night 24 hours a day 7 days a week.
We are master electricians that are highly qualified and can take care of all of your electrical needs when you need us.
Level 2 electrician servicing Blacktown & Western Sydney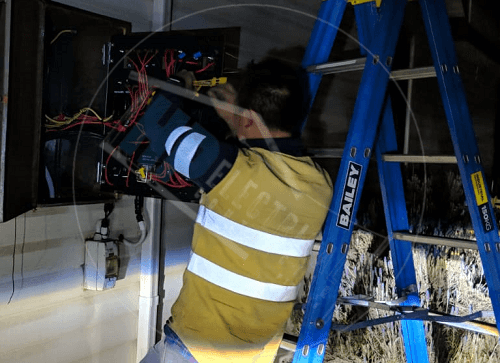 What Sets Hp Electrical Apart
We offer 100% Satisfaction Guarantee
There's no job is too big or too small
Local electrician
We are licensed and level 2 certified
We can complete your job in just one day
Offer free estimates
24 Hour Electrician Blacktown
We will remove any rubbish that is left over
Always provide quality workmanship
Always offer you the best solution for your problem
Safety comes first
Strive to meet all of your electrical needs
Our electricians are fast and professional
We will exceed all of your expectations
Available 24 hours 7 days
What if you were to get home after a long day at work, and you were expecting company shortly, and your electric was off?
There isn't any reason to stress about it. You can call us day or night 24 hours a day 7 days a week.
We always have an emergency 24 hour electrician Blacktown on standby and ready to fix your problem fast.
Level 2 electrician servicing Blacktown & Western Sydney
24 Hour Emergency Electrician
Is your power out? Are your lights not working? These issues don't always happen during the day when most electrical businesses are open. For that reason, we are available 24/7.
We understand how frustrating it can be not having power. Don't hesitate to call us. We have a $0 call out fee and are your local 24 hour electrician Blacktown.
Some common emergency problems we resolve
Replace defective switchboards
Restore power to homes and offices
Troubleshoot issues that are causing the lack of power
Are you experiencing any of the following issues?
A Power outage
Your electric or lights have stopped working
Your overhead line is damaged
Power pole or line has been knocked down
Electrical burning smell
Repeatedly blowing fuses
Hot fuses
Sparks or arcing
Flickering lights
Broken switch
The switch won't stay on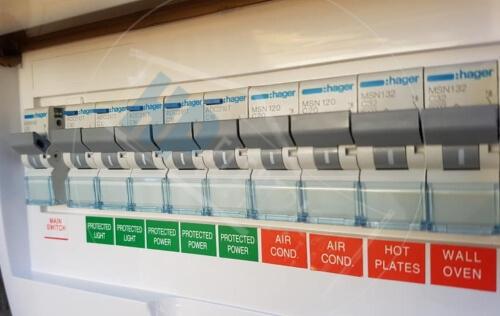 When you hire HP Electrical Contractor, you can rest assured that you will receive the best service possible. Getting your power back up and running is our number one priority and we will do it in just one day.
Level 2 electrician servicing Blacktown & Western Sydney
Other 24 hour electrician Blacktown services we offer
We are able to perform many types of services, including but not limited to:
Residential/Domestic Services
Changing/Installing Lights + Light Switches
Changing/Installing Powerpoints
Electric Car Charging Stations
Hot Water Systems
Installing Ceiling Fans
Installing/Connecting 1 and 3 Phase Machinery
Outdoor Lighting
Ovens and Stoves
Rangehoods
Relocate and Make Safe Electrical Equipment During Renovations
Replacing and Installing RCDs and Circuit Breakers
Smoke Alarms
Upgrading Supply for Air Conditioners
Wire and Rough in New Homes and Renovations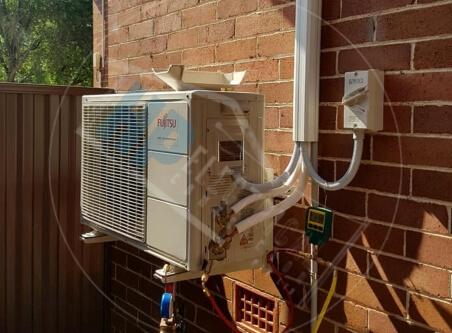 1 Phase Upgrades
1 to 3 Phase Upgrades
3 Phase Upgrades
Electrical Meter Installations
Defect Rectifications
Electrical Board Upgrades
24 Hour Emergency Services
Metering for Separation of Supply
Off Peak Metering
Overhead Services
Relocation of Point of Supply
Removal of Asbestos from Switchboards
Solar Metering
Switchboard Upgrades
Level 2 electrician servicing Blacktown & Western Sydney
Electricity is an Unseen Danger
Don't take any unnecessary risks. Hire HP Electrical Contractor as your 24 hour electrician Blacktown to take care of all of your electrical needs.
Electrical emergencies can be extremely dangerous and can result in electrocution and even death.
Our electricians are trained professionals and they know how to take care of your problem safely.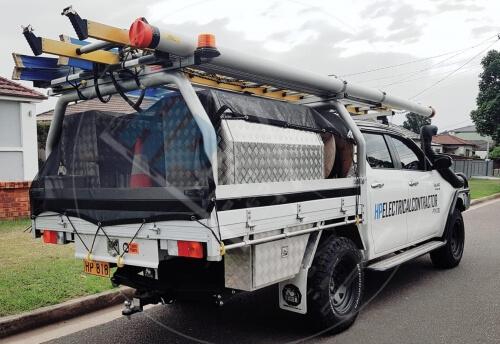 We are here to help
We are located in Fairfield and service homeowners/customer and builders in Western Sydney, areas of Blacktown, Liverpool, Parramatta and Penrith NSW.
There is no job too big or too small.
We are fully insured and have over 12 years of experience. You can trust us to provide you with the exceptional service that you are looking for.
Level 2 electrician servicing Blacktown & Western Sydney
If you are having an electrical emergency, it doesn't matter what time it is, give us a call.
We are available 24/7 and are here to provide you with expert service and will get you up and running within a day.
Contact our HP Electrical Contractor here or on 0431 720 172.
We are your reliable, fast, safe 24 hour electrician Blacktown.