When you're in need of an electrician in Bankstown, the last thing you want to do is spend hours trying to find the right one. Especially if it's an electrical emergency, you'll enjoy the peace of mind to know that a specialized and licensed electrician is available whenever you most need them.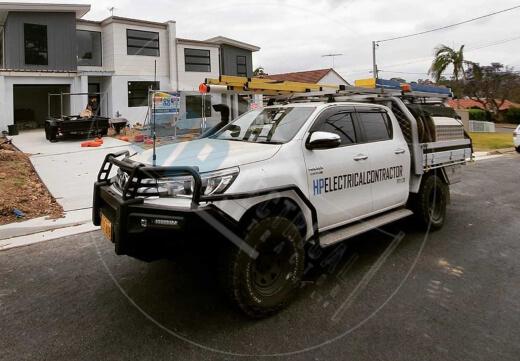 That's why we offer access to a team of licensed, level 2 electrician Bankstown. Not only will we be there to service your electrical needs, but we'll make sure that all electrical work is completed efficiently, correctly and cost-effectively. 
Do You Need a Level 2 Electrician in Bankstown?
Level 2 electricians are specialized contractors who are specifically certified by the government. For most electrical work around your home, you will be required to use an electrician that meets all the necessary requirements and has the authority to work on the local electrical network.
At HP Electrical, we are licensed to provide services for all of your electrical needs. Plus, we can guarantee fast, effective and trusted service.
Services Our Level 2 Electricians Can Provide
Amongst general residential electric work, level 2 electricians can provide you with the following services: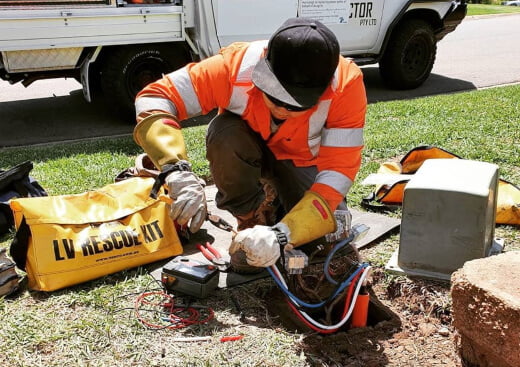 Underground and Overhead Cabling
While underground cabling is one of the safest options available, it is essential to have it done professionally to avoid damage and risk. Underground and overhead cabling can cause a significant issue when damaged, and this could be due to a range of factors, including:
UV Damage
Defect
Trees & Roots
Broken/ Deteriorated Brackets
This is why it's best to trust a licensed electrician in Bankstown to install, maintain and re-connect your underground and overhead cabling.
Electrical Metering Bankstown
At HP electrical, we can assist you with installing and upgrading your electrical meters. We will also advise as to which kind of meter is most suitable for your needs and specific situation.
We can assist with:
1-Phase and 3-Phase Meters
Off-Peak Meters
Solar Meters
Split Electricity Meters
Smart Digital Meters
Switchboard Upgrades Bankstown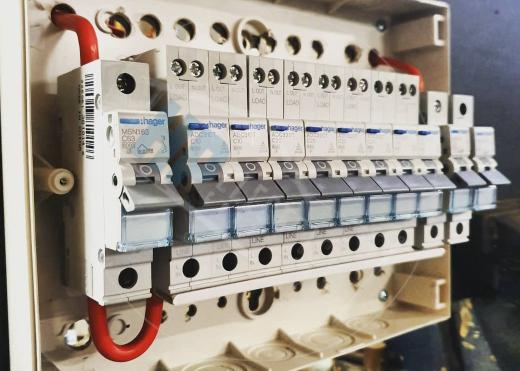 Outdated, old or damaged switchboards can be a severe safety hazard, especially when it comes to electrical house fires. Our team of experienced electricians can replace, remove, relocate or upgrade your switchboard to meet all safety standards and ensure your grid is functioning correctly.
Power Pole Installations and Replacement
At HP electrical, we not only offer power pole inspections in Bankstown but can also assist in renovating or replacing your existing pole.
Over time, power poles may be subject to:
Leaning
Cracks
Termite Damage
Rotting Wood
Rusty Steel
In all of the cases, as mentioned above, you'll want a licensed professional who can assist in replacing the pole and re-connecting you to the power network. We can provide you with treated hardwood poles, galvanized steel poles and temporary power poles.
Bankstown Electrical Repairs & Services
Our experienced Bankstown level 2 electricians can assist with a wide range of other residential services and electrical issues. Not only will we be able to troubleshoot the problem, but we will find a quick and cost-efficient solution.
Some of our other services include:
Indoor & Outdoor Lighting
Electrical Switches
PowerPoint Replacement
Electrical Car Charging Stations
Fan Installation & Repair
Hot Water Systems
Electrical Kitchen Appliances (including ovens, stoves and Rangehoods)
Smoke Alarm Systems
Air Conditioner Repair and Servicing
Electrical Renovations
Talk to Our Level 2 Electrician in Bankstown
Don't leave your electrical work to chance. Trust the experts at HP electrical. With an expansive team of licensed level 2 electricians in Bankstown, you can have the peace of mind of professional service. Contact us today for all your level 2 electrical needs.