Do you need CCTV installation? If you are serious about the security of your home, you need security cameras. At HP Electrical Contractor, we understand how important security is for residential and commercial establishments. That is why we provide professional CCTV installation in Sydney.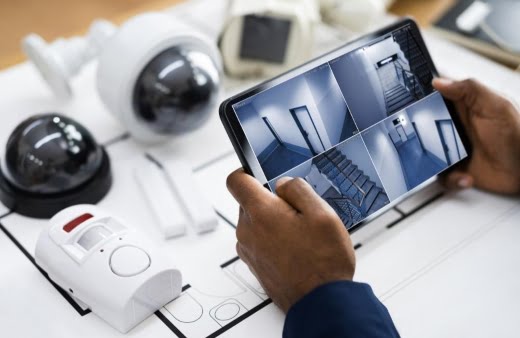 What is CCTV?
CCTV is also referred to as closed-circuit television. Many people know it as video surveillance. CCTV uses cameras as well as a monitoring system. The cameras can record footage 24/7, and the system records the images.
An important thing to consider with CCTV installation is the placement of the cameras. The cameras need to be strategically placed so they capture all areas. The CCTV system gives you the capability of watching live events and recorded footage.
Security camera installation is an effective way to help prevent crime. Footage can also be used to apprehend criminals. Unlike the old CCTV systems, new technology can now record footage in high definition.
Benefits of CCTV Installation
Homeowners can benefit from CCTV installation in Sydney. Security camera installation can thwart criminal activity, leading to a safer living and working environment.
Protection

The main reasons for CCTV installation are safety and security. Security cameras have been proven to help discourage risky and unsafe behaviour.
Hinder Vandalism

Vandalism is all too common. When you have CCTV installation in Sydney, vandals are more likely to walk on by without causing damage. They know they are being watched and do not want to be recorded.
Preventing Theft

Theft happens in homes and businesses alike. When thieves know that cameras are recording their every move, they are less likely to steal.
Thwart Break-ins

Homes are less likely to encounter a burglary if they have security cameras. Most break ins are a crime of opportunity. If they see you have a security system, they will find an easier target.
Identify Suspicious Activity

Since you can watch live footage, you will be able to identify suspicious activity. This feature can give you the ability to stop crime before it occurs.
Gathers Evidence

If you have been the victim of a crime, the CCTV system can provide law enforcement and insurance agencies with the evidence they need.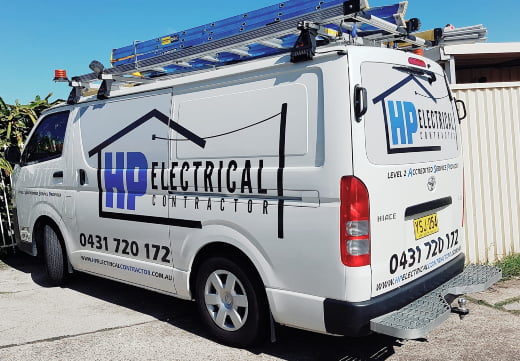 Features of CCTV Systems
When you have CCTV installation in Sydney performed, you will want the best features for the job. Below are some of the features you will want to consider:
Do you need waterproof cameras?
Are you looking for motion triggered recording?
If there is a lot of continuous activity around your property, you may want to consider continuous video recording.
Will the cameras be active in the dark? If so, you need cameras with night vision.
Do you need to be able to control the angle of the camera or zoom in?
Call Us for Your CCTV Installation in Sydney
Here at HP Electrical Contractor, we offer CCTV installation. We are certain that you will be completely satisfied with the service we provide. Feel free to call us today to learn more about our CCTV installation services in Sydney.