HP Electrical Contractor – Leading Level 2 Electrician in the Liverpool Area, NSW
Thanks for visiting HP Electrical Contractor..
We are a dedicated accredited level 2 service provider based in Fairfield East, NSW.
We happily service the Fairfield, Liverpool & Wetherill Park areas, and the wider Western Sydney area.
Contact us for a FREE quote… Call 0431 720 172
Level 2 electrician in the Liverpool area, including Fairfield, Wetherill Park & Western Sydney
Our services include all level 2 electrical works, including but not limited to:
Switchboard upgrades
Removal of asbestos from switchboards
Private power pole installations and replacement
Electrical service upgrades
Electrical board upgrades
Electrical meter installation
Granny flat metering installation
Metering for separation of supply
Off peak metering
Solar metering
1 phase upgrades
3 phase upgrades
1 to 3 phase upgrades
Relocation of point of supply
Overhead services
Underground services
Temporary builder supply
Defect rectification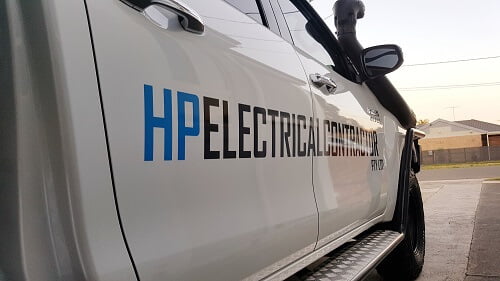 HP Electrical Contractor was founded by Hai Nguyen, a respected innovator in the electrical trade.
Hai is well known in the electrical community for his high quality electrical work.
When you work with HP Electrical Contractor, you can be confident that you will get a high quality, clean & safe electrical service every single time.
At HP Electrical Contractor, we pride ourselves on our level 2 electrical services. This is clear as day with our quality of work and the smiles on our faces.
Here's why you should choose us…
We are trustworthy and reliable
You can count on us to turn up on time and get the job done with high quality and without hassle.
Fully insured, qualified electrician
With over 12 years of experience, you can put your trust in our exceptional electrical work.
Clean & safe
We pride ourselves on the quality of our electrical work. That includes safe work and clean electricals. Not to mention that we will always clean up any mess before we leave.
Satisfaction guarantee
Not happy with the work we have done? No worries, if we are not able to complete a job to top standards you don't have to pay.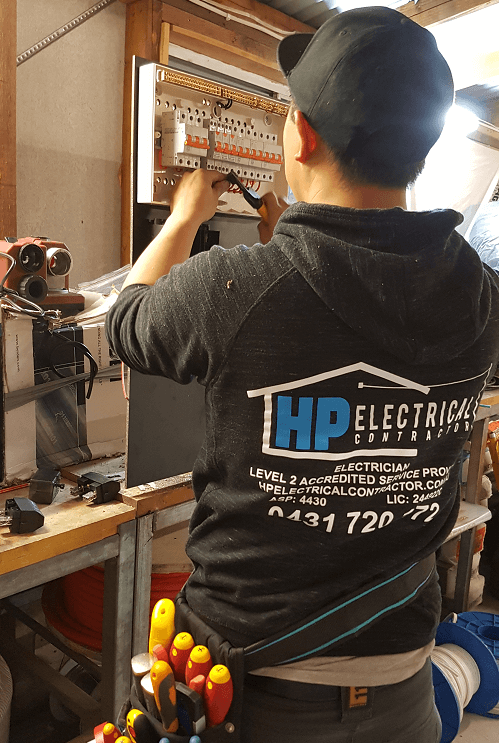 Do you need electrical work done by a level 2 service provider?
Get in touch with HP Electrical Contractor for a free quote.
We look forward to hearing from you and to providing you with our great value and high quality electrical services.
Contact us for a FREE quote… Call 0431 720 172
Level 2 electrician in the Liverpool area, including Fairfield, Wetherill Park & Western Sydney