Overhead electrical service is the most common way that homes and businesses are supplied with electricity in Sydney. The installation of overhead power lines can be dangerous and must be carried out by a Level 2 electrician in Sydney.
At HP Electrical Contractor our electricians are certified and are experts in overhead lines as well as underground lines.
If you are a homeowner looking for a level 2 electrician or a residential electrician and are in need of overhead electrical service, give us a call. From installation to metering we've got you covered.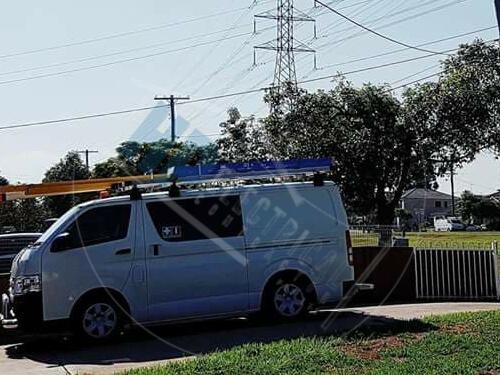 New Installation of Overhead Electrical Service
Overhead electrical service entails electrical wires being strung from the network to your home. In some cases, you will need a private power pole installed on your property. Feeder cables will run overhead from the main service line to your private power pole and from there to your home.
A point of attachment or POA brackets will be installed to hold the weight of the service cable. It will be connected at the POA, and in some instances, it may need to be attached to the neutral service line. Point of attachment brackets are offered in numerous shapes and sizes, but the one that is used must be approved by the network. Some other types of point of attachments are: J hooks, I bolts, rafter brackets, electrical fascia brackets and riser brackets.
Sometimes it is necessary for an electrical service riser to be installed on your home. The riser is needed in order to meet overhead electrical service clearance guidelines.
Damage to Existing Overhead Electrical Service Cables
Overhead cables can easily be damaged by inclement weather, accidents, wildlife and tree limbs. Defects can also be caused by the sun's UV rays.
It's not just the wires that you have to worry about. The electrical box can experience damage as well. No matter what caused the issue it needs to be taken care of immediately.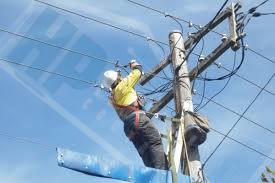 Damaged overhead electrical service lines are a safety hazard. Whatever you do, do not touch them or get near them. It's impossible to know if there is active electricity currently flowing through them.
Let your electrical service provider know right away if you have a downed line.
If you are experiencing any type of issue or damage with your overhead electrical service call a level 2 certified electrician. Being certified gives us the ability to connect and disconnect electricity from the network.
Temporary Overhead Electrical Service
On construction sites temporary overhead site power it usually required. We can install a temporary power pole and attach a switchboard and metering equipment. This allows the workers and job site trailers access to the needed electricity. Once you are done with the temporary overhead electrical service, we will remove the pole and all equipment. After
removal, we can install the permanent poles and service if needed.
On job sites, it may be necessary to install tiger tails on overhead power lines. Tiger tails are yellow and black tubes that are installed on overhead power lines, to protect you and the cables. They are put in place to provide a visual indication to protect tradesmen from accidentally touching the lines.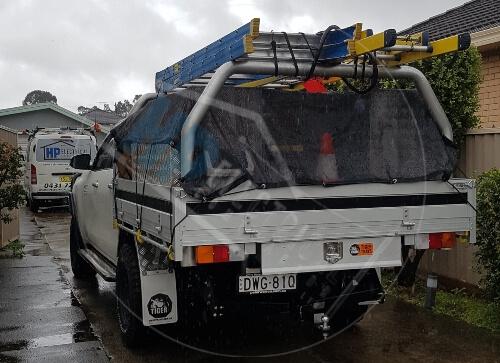 It's important that all workers know that tiger tails do not:
Insulate electrical wires
Protect them from electrocution or electric shock
Reduce the safe working distance
Our Overhead Power Line Services in Sydney
We can take care of any size overhead electrical service job that you have. Whether you have experienced line damage or if you need to upgrade, our electricians can handle the job with ease. Call us directly and leave out the middleman.
We can save you time and money since we have been certified by the government to carry out all of your electrical needs. We will complete all the work ourselves, and you will always receive the best service possible.
Our overhead electrical services include:
New power lines
Relocate power lines
3 Phase Upgrades
Temporary power lines
Defects
Disconnects and reconnections
Consumer mains
Service mains
Power pole installation, replacement and removal
Cable replacement
During any overhead electrical service process, we can perform a switchboard upgrade if your existing one is not meeting the wiring rules standard. This will bring it up to standards and make it safe for your family and home. Old switchboards are dangerous and can lead to electrical shock and house fires.
Private Power Poles
In some cases, it may be necessary that you have a private power pole installed. If you are having overhead electric cables to house installed, you may require or want a private power pole on your property. Having your own power pole allows you to put it in a place that is more convenient.
We can install the pole and connect it to the public power supply. If you do have your own pole installed there are some things that you need to do to keep it safe and free from any defects.
Private power poles are the responsibility of the property owner. It will be your obligation to properly care for it and make sure it is maintained. By keeping vegetation cut back you will help to prevent unnecessary damage.
Regular checkups will need to be performed on your private power pole. Look for the following defects.
Broken or leaning poles
Corrosion of steel poles
Downed, damaged or sagging wires
Rotting of wood poles
Sizable cracks
Termite damage
If you find any defects have them checked out right away. If you let them go and an electrical inspector performs an inspection, they may deem it unsafe and immediately turn off your power. HP Electrical Contractor can perform an inspection and take care of any of the defects.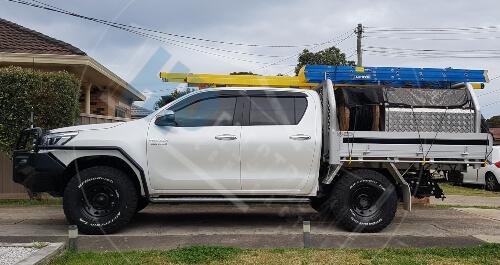 Types of Power Poles
Private power poles can be placed on your property for convenience as well as meeting overhead power lines distance guidelines. Even with the use of a private power pole an electrical service riser may still be necessary.
When choosing the type of pole, take into consideration the following information. If you have any questions we can help you decide what type of private power pole is best suited for your environment.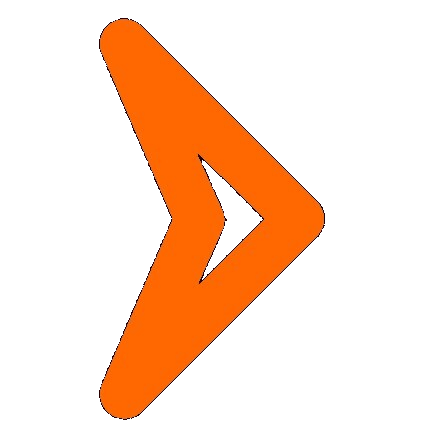 Treated Hardwood Poles
Treated hardwood usually has a lifespan of 30+ years. They can experience rotting when installed in areas that have a high moisture content. They can also be damaged by termites.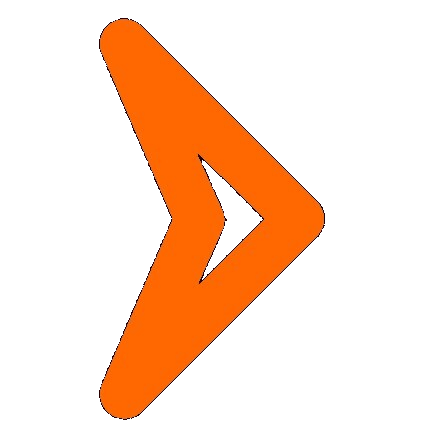 Galvanised Steel Poles
Galvanised steel poles don't last as long as treated hardwood poles. They usually have a lifespan of around 15 years. Steel poles are more visually pleasing and can be painted to fit in with their environment. Galvanised steel poles need to be inspected regularly since they are prone to rust.
Contact HP Electrical for Your Overhead Consultation Today
Overhead electrical service must be performed by a qualified level 2 certified electrician. We are based in Fairfield East – South Western Sydney and service homeowners/customers and builders in all areas of the Sydney region including Western Sydney, Liverpool, Wetherill Park and Fairfield NSW.
If you need of any type of overhead electrical service, call HP Electrical Contractor today. We are able to provide new, replacement and temporary power.
Being a level 2 certified electrician we are able to take care of any electrical need that you have for your home or building. Contact us today on 0431720172 to schedule an overhead electrical service.