We know you are looking for a residential electrician, who is reliable, honest and you can trust. At HP Electrical Contractor we can help you with all of your electrical needs with affordable, upfront pricing and excellent customer service.
Electricity isn't something that you should take for granted. It is a necessity that can be dangerous if not handled correctly.
Our highly trained electricians are qualified for all jobs and are experts in the electrical field. You can count on us to provide you with high-quality work and excellent service.
Residential Electrical Services in Sydney
We can handle any residential job that you have. If it can be completed in one day, we will finish it in one day. We never drag a job out. This only causes unnecessary stress and higher costs. We offer the following residential electrical services:
Ceiling fan installation
Kitchen appliance installation
Indoor and outdoor light installation and replacement
Light switch replacement
Bathroom exhaust fan installation
Kitchen exhaust fan installation
Home renovations
Solar battery installation
New circuit installation
Electrical safety inspections
Fault finding
Electrical repairs
Power point installation and replacement
New and Replacement wiring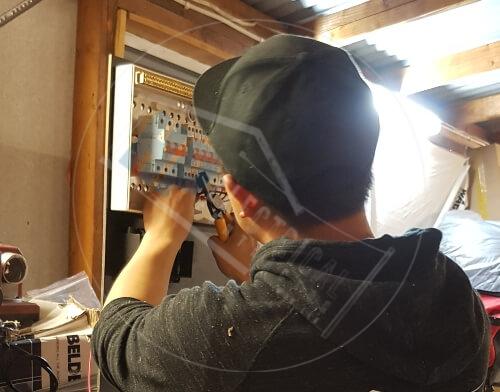 Hiring a Residential Electrician in Sydney
Hiring a residential electrician doesn't have to be a stressful experience. Just call HP Electrical Contractor. We can take care of all your electrical service needs quickly and reasonably.
Electrical problems are common and are even more so in older homes. If you are experiencing blowing breakers, flashing lights, or any other electrical issue it is important that you have the problem taken care of immediately. Keeping your home and family safe should be a priority.
Older homes also have issues handling today's electrical needs. They were not designed to manage all the appliances and devices that are used in our daily lives. Upgrades are often needed. From additional wiring and power point installations to switchboard upgrades.
Qualified Electrician in Sydney
Our expert electricians can help you no matter what type of electrical service you are needing. From something minor to a complete electrical outage. Never try to fix it yourself. Electricity can be dangerous. And if not handled correctly can be deadly. Our electricians have had the proper training. They can perform their job safely and quickly.  And we have a $0 call out fee. 
There isn't a job too big or too small. We provide service for:
Power loss
Exposed cables or wires
No lights
Fallen lights
Flickering lights
Broken power switches
Damaged light switches
Exposed cables or live wires
Fallen ceiling fan
Burning electrical smells
Switch won't stay on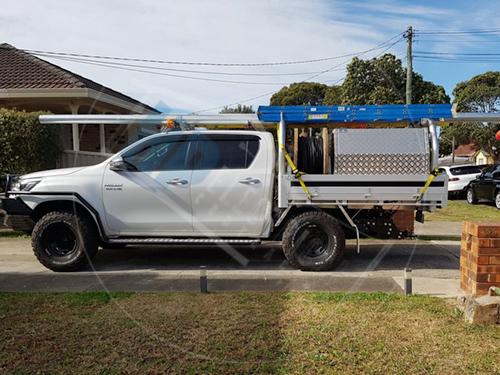 Why You Can Count on Us
Our Sydney residential electrician are experts in their field. They have extensive training and years of experience. This allows them to deal with any electrical job they encounter.
Benefits of Hiring HP Electrical Contractor:
Our electricians are licensed and insured
We offer free quotes
We are trustworthy and reliable
Clean up when we are done
Are always safety conscious
Provide satisfaction guarantee
Offer high-quality electrical work
Professional and reliable
Highly knowledgeable electricians
Years of experience
We make you a priority
Will make your experience stress-free
Contact Us Today
Our electricians are here for you. You can count on us to help you with any electrical job that you have. We always provide professional quality work and remove any rubbish when we are done. If you need to upgrade your wiring or are experiencing an electrical emergency give us a call today.
Here at HP Electrical Contractor, we are here when you need us and we are the only residential electrician in Sydney that you will need.