At HP Electrical, we pride ourselves on offering the most comprehensive electrical services throughout Sydney. We now also offer electrical testing and tagging for all of your home or office appliances, among many of our rendered services.
If you require an extensive Test and Tag in Sydney for your electrical equipment, look no further than HP Electrical.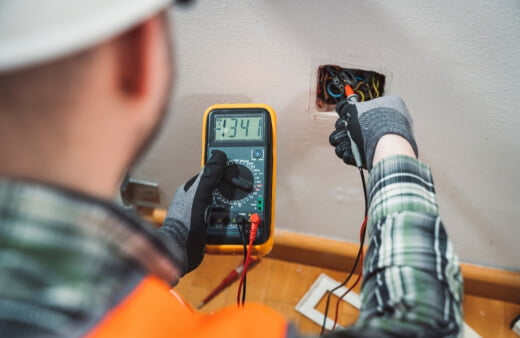 What Does Electrical Testing and Tagging Service Entail?
We would test all your on-site appliances and electronics for any physical defects or any possible polarity or insulation issues with the electronics themselves. Essentially, ensuring your devices are in good condition and are safe for use. We will also check if the appliances are environmentally sustainable.
Once we have evaluated the appliances and they have passed our tests, we then tag the appliance with the appropriate safety grade according to the OHS/WHS compliance regulations, as well as the Australian Standard AS/NZS 3760.
As homeowners and business owners in Sydney, many of us are conducting our business affairs from home rather than at the workplace. As such, it is essential to keep your appliances in good working order to ensure your safety, your family's safety, as well as the safety of all your employees.
Why is Electrical Tagging Important?
Safety. It will help reduce the risk of any possible electrical hazards in your home or office. Thus, reducing the risk of injury caused by electrical failures or shorts.
Peace of mind. We can ensure that your home or office is up to the Australian standards and give you the comfort of knowing your family or other house members are safe using the appliances daily. If you run an office, this will ensure your employees are safe and secure using the electrical equipment on site.
Accountability. Regularly monitoring your appliances for defects will also allow you to gauge the quality and lifespan of each appliance. You will also know you have done your part to ensure your home or office is as electrically sound as possible.
Legal obligation. Appliances within a workplace are legally required to be tested and tagged according to the Australian workplace safety guidelines.
Responsive, reliable repairs. Test and tag in Sydney with HP Electrical will ensure you know about any potential issues with your appliances so we can be responsive and repair them as soon as possible. It will also guarantee that you are receiving the best service possible from our experienced and passionate team.
What is the Recommended Electrical Testing and Tagging Frequency?
It is recommended that you should test and tag in Sydney at least once every twelve months to meet compliance.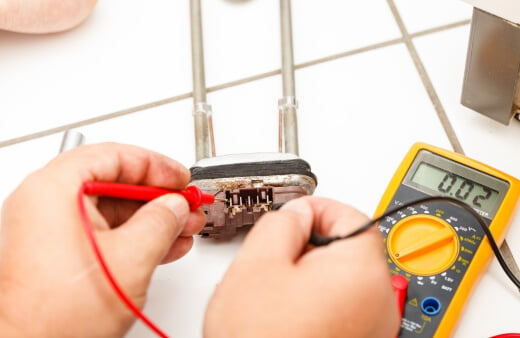 What Appliances Need Test and Tag?
Desktops, laptops, and monitors.
Printers, photocopy machines, and fax machines.
All kitchen related appliances and electronics.
Power tools.
Power boards.
Phones and chargers.
Extension cords and plug points.
Video and audio equipment.
Cleaning appliances and all other electrical devices.
What You Can Expect from HP Electrical for your Test and Tag
We can guarantee:
Fast and friendly service.
Neat and tidy testing.
Professional, reliable consultation.
Getting the job done right the first time.
Industry leading testing equipment.
Thorough, qualified and licensed electricians.
Transparent inspection.
Total electrical test and tag solutions.
Let HP Electrical Handle Your Electrical Testing and Tagging
At HP Electrical, all of our technicians are fully licensed and insured. Contact us today to find out how we can help you with your electrical testing and tagging solutions throughout Sydney.