When you need electrical work or repairs in your home, it's essential to find the right service provider that is accredited and certified and guarantees quick, friendly, and reliable service.
At HP Electrical, we offer an expansive network of licensed Level 2 electrician in Baulkham Hills. That means quality service you can trust.
Electrical maintenance and repairs can be a very costly exercise when not done correctly. In NSW, much of the electrical work in residencies and businesses must be undertaken only by a Level 2 professional.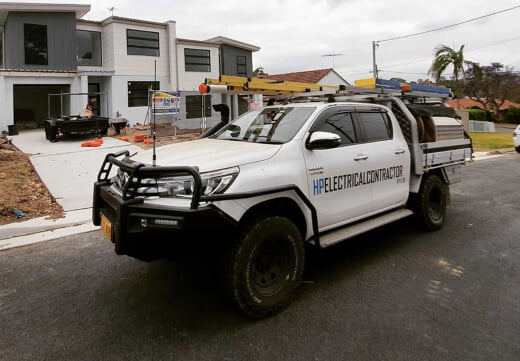 What is a Level 2 Service Provider & Why You Need One?
As part of government regulation in NSW, specific electrical work on the network must be undertaken by a certified Level 2 technician. However, a reliable and accredited electrician in the hills district is not always easy to find, especially when you need them most.
Level 2 Electricians are specialized, certified contractors licensed by the government to run repairs, connection and maintenance on the local electrical network. When contracting an electrician in Baulkham Hills NSW, they must meet all the requirements and have the authority to work on the network.
At HP Electrical, we operate with a team of highly professional, Level 2 electricians to offer you fast, efficient and reliable service.
Services Our Level 2 Electrician in Baulkham Hills Provide
Along with other residential electrical work, level 2 electrician Baulkham Hills we can assist with:
Underground & Overhead Cabling
When it comes to cabling around your home, it is essential to have it installed correctly to avoid any electrical faults or safety issues. Over time, both underground and overhead cabling can become damaged and may need to be replaced.
Damage to your cabling can be a result of:
Overgrown roots or branches.
Exposure to UV.
Natural defects in the wiring.
Broken or incorrectly installed brackets.
If your underground cabling is a concern, it is essential to contact a licensed provider who would assess the issue and assist with installation, maintenance and connection to the network.
Electrical Metering Baulkham Hills
What kind of meter you require will depend on your location, needs and specifications. This is why it's vital to trust an experienced electrician in the hills district.
At HP Electrical, we can help you upgrade and install:
1- & 3 Phase Electrical Meters
Off-Peak Electrical Meters
Solar Meters
Split Electricity or 'Granny Flat' Meters
Smart Digital Meters
If you're unsure what kind of meter you may require, chat with our team of experts, who will advise you further.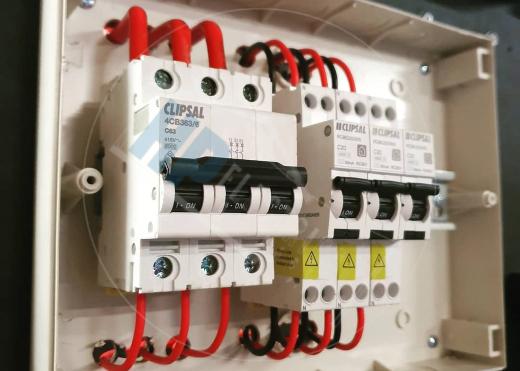 Switchboard Upgrades Baulkham Hills
If you do not currently have a switchboard with an electric safety switch, it may be time to upgrade. Older and outdated boards just don't offer the same safety and reliability as new switchboards.
Especially when it comes to electrical faults and house fires, a safety switch can protect your home and your family. Our dedicated electricians in Baulkham Hills can assist by replacing, removing, relocating and upgrading your current switchboard.
Baulkham Hills Power Pole Replacement & Installation
HP Electrical can assist with power pole inspections and replacements. We offer a replacement on treated hardwood poles, galvanized steel poles and temporary power poles.
Power poles can be susceptible to damage over time, and it's essential to check them regularly for any form of damage. Possible damage includes:
Leaning
Cracking
Termite Damage
Rotting Wood
Rusted Steel
Level 2 Electrical Services in Baulkham Hills We Offer
Our specialized technicians can help with all residential electrical tasks such as:
Replacing and installing lighting and switches for both indoor and outdoor use.
Replacing & Maintaining Powerpoints
Establishing Electrical Car Charging Stations
Installing & Maintaining Hot Water Systems
Kitchen Appliance Installs (including ovens, stoves & range hoods)
Installing & Maintaining Smoke Alarm Systems
Installing & Maintaining Air Conditioning Systems
Any other Residential Electrical Renovations
Fast, Reliable & Certified Electrician in Baulkham Hills
For all your Level 2 residential electrical work, be sure to trust the experts at HP Electrical. Our team is available when you need them most.
Plus, you'll be able to enjoy the peace of mind that our technicians are Level 2 certified and up to industry standard. If you're in need of an electrician in Baulkham Hills, contact HP electrical today.