If you're looking for an electrician in Castle Hill, contact HP Electrical today. Our Level 2 certified team of electricians is here to help with any electrical emergency you may have.
As experts in our field with over 12 years of experience, you'll have the peace of mind of professional, timely service that you can rely on. Whether you need assistance with general residential electrical issues or a Level 2 specialist, our technicians can give you the support you need.
Why You Need a Level 2 Electrician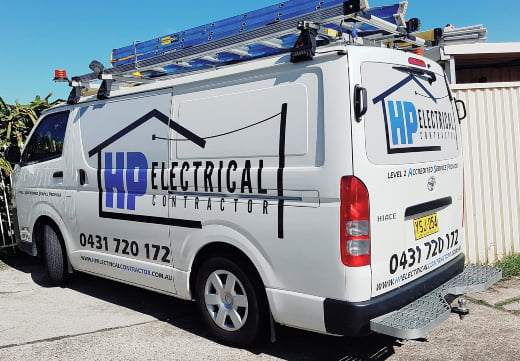 According to NSW regulations, most of the electrical work which requires connection to the local network needs to be done by a licensed and certified Level 2 technician. These specialized contractors are licensed by the Government, assuring that they have the authority to work on the network and meet all requirements.
At HP Electrical, our technicians can offer you fast, efficient and trusted service when you need it the most.
Level 2 Electrical Services We Offer in Castle Hill
We offer a wide range of Level 2 services, as well as general residential electrical work. Our Level 2 Electrician Castle Hill Services include:
Underground & Overhead Services
We can assist with underground and overhead cabling. While underground cabling is the safest option, it is essential to ensure all cabling is installed correctly.
It's also essential to ensure that your cabling is adequately maintained. Both underground and overhead cabling can be damaged due to:
UV Rays
Overgrown Trees
Broken Brackets
Electrical Defects
HP Electrical contractors will not only be able to assess any issues but assist in replacing and reconnecting your cabling.
Meter Removal & Installation
If you are considering upgrading your current meter, let the experts at HP electrical assist. Our team of technicians can assist with:
1 Phase Meters
3 Phase Meters
Off-Peak Meters
Solar Meters
Split Electricity Meters
Smart Digital Meters
Switchboard Upgrades Castle Hill
It's essential to keep your switchboard up to date and ensure that a local safety switch is installed. At HP Electrical, we specialize in replacing, removing, relocating and upgrading home switchboard systems.
Temporary Power Supplies
When renovating, you may require a temporary power supply. Our technicians can assist with setting up and running all necessary cabling for a construction site and removing it once the job is completed.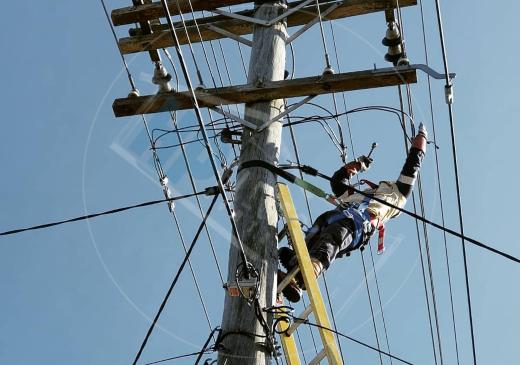 Castle Hill Power Pole Installation, Replacement & Removal
We can assist with installing or replacing existing power poles. Especially as specific power poles can be prone to environmental damage, it's good to get your local Level 2 electrician in Castle Hill to assess the condition of your poles.
We can assist with two major types of poles:
Treated Hardwood. A good option for those looking for longevity. However, they are more susceptible to environmental damage from moisture or termites.
Galvanized Steel. These work well as they can be painted to match the environment. However, they do not have the same lifespan as hardwood poles.
Residential Electrical Services We Provide Castle Hill
Our team of experts can also assist with other residential work, including:
Indoor & Outdoor Lighting
PowerPoints
Electric Car Charging Stations
Hot Water Systems
Rangehoods
Smoke Alarm Systems
Air Conditioners
Talk to Our Certified Electricians in Castle Hill
Whether you have an electrical emergency or need level 2 electrical work done, trust the experts at HP Electrical. Make us your local choice and have the peace of mind of experienced technicians on hand.
We can offer you:
100% Job satisfaction Guarantee
Full Level 2 Certification
Quick, Efficient Job Completion
Free Estimates & Quotes
Quality Workmanship
12 Years Experience
Superior Safety Standards
Professional, Friendly service
Residential Electrician Castle Hill
Contact us today to find out how we can help you.