If you are looking for a level 2 electrician or residential/domestic electrician, we can help. HP Electrical Contractor is an accredited Level 2 electrician in Burwood.
There is not a job too big or too small. Our licensed and insured electricians can handle any electrical job quickly and reasonably.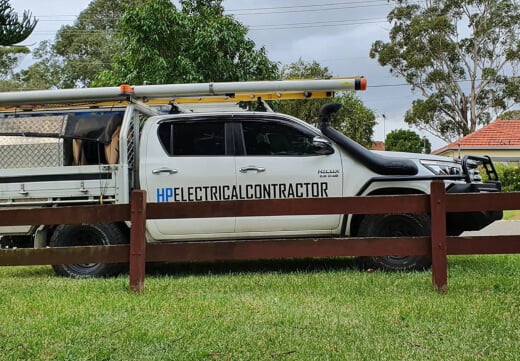 Benefits of Hiring HP Electrical Contractor
Our electricians are experts in their field. They have the experience and training needed to perform your work professionally and safely.
Benefits you will receive by hiring us:
We clean up the rubbish
You are our priority
Years of experience
Highly knowledgeable electricians
Our electricians are licensed and insured
We are always safety conscious
Professional and reliable
Level 2 Electrician Burwood
Free quotes
Satisfaction guarantee
We are trustworthy and reliable
High-quality electrical work
Your experience will be as stress-free as possible
What is a Level 2 Electrician?
A level 2 electrician in Burwood has been certified by the government. They hold the requirements needed to physically hook your electric to the network. A level 2 electrician is mandatory when electric service has been damaged or needs to be upgraded to 3 phase power.
A grade electricians have not been certified to perform this type of work. Whenever an A grade electrician comes across level 2 work, they must call a level 2 electrician in Burwood to complete the job. If you call us first, you will be eliminating the middleman. By removing the middleman, you can get your job done faster and cheaper.
Being a certified level 2 electrician in Burwood we are licensed to perform:
Disconnections and Reconnections
Temporary Power Supplies
Hiring a Residential Electrician in Burwood
Hiring a residential electrician can be frustrating. Finding a company that will return your calls is almost impossible. Do not waste your time waiting on other companies, call HP Electrical Contractor instead. We can take care of all your electrical service needs quickly and reasonably. And we will provide you with top notch service from the very moment you contact us.
Older homes are known for having electrical issues. If you are experiencing any type of electrical problem, you should have it looked at right away. Leaving an issue go can be dangerous.
Residential Electrical Services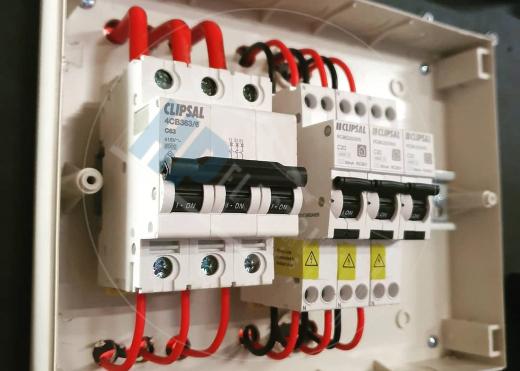 At HP Electrical Contractor, our expert electricians can handle any type of residential electrical job. If your job can be completed in one day, they will finish it in one day. We never drag out a job to make more money. This is bad business and it causes unnecessary stress.
We offer the following residential electrical services:
Power point installation and replacement
Electrical safety inspections
Electrical repairs
Fault finding
Ceiling fan installation Burwood
Light switch replacement
Home renovations
Replacement wiring
Kitchen exhaust fan installation
24 hour emergency electrical work
Bathroom exhaust fan installation
New circuit installation
New wiring
…And More
Call the Electrical Experts in Burwood
Our certified electricians can handle all your electrical needs. If you require the assistance of a Level 2 electrician in Burwood, call the experts. We are confident that you will be completely satisfied with every aspect of our service.
Electricity is dangerous and should never be taken for granted. Improperly installed and defective electrical work can lead to fires, electrical shock and even death. When you need to have electrical work performed, hire the best level 2 electrician in Burwood.