Why You Need a Level 2 Electrician?
Electricity is dangerous and should only be handled by a licensed electrician. Our level 2 electrician in Five Dock have been trained in the proper ways to handle electricity safely. Trying to handle the work yourself or hiring a subpar electrician can lead to trouble.
Improper electrical work can cause a fire, electrical shock and even death. When you hire our level 2 electrician in Five Dock, you will not have to call another company for help.
Level 2 electricians can handle all the work from start to finish. An A-grade electrician cannot do this. They often call a level 2 electrician to finish the job. Calling us first will save you time and money.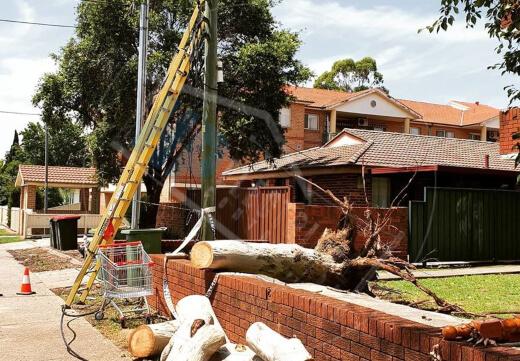 Our Level 2 Electrician Services
We are proud to offer a wide range of level 2 services. Our licensed and insured electricians are available to help you with all your electrical needs. They always provide high-quality work at a reasonable cost.
Disconnections and Reconnections
We are licensed to disconnect and reconnect consumer mains attached to underground and overhead service lines. We can replace service fuses and move the point of attachment.
Overhead and Underground Services
Services can either be ran underground or overhead. We can upgrade service lines, and install new lines to the point of supply.

We can replace any service fuses, service active and neutral links if needed.
Switchboard Upgrades Five Dock
Old and defective switchboards can be dangerous. A level 2 electrician in Five Dock can remove, replace, upgrade and relocate switchboards
Electrical Metering Five Dock
We provide several different metering services. We can upgrade existing meters, remove old meters and install new meters.

We offer installation of solar panel meters, off-peak meters, granny flat metering, smart digital meters and relay switches
Private Pole Installation Five Dock
Existing poles that are damaged need to be replaced. If your pole is inspected and a defect is found, your electricity can be turned off. Perform regular checks of your pole.

Look for leaning, cracks, termite damage and rotting. After your pole is replaced, we will dispose of the old pole for you. We also install new poles and temporary poles.
Temporary Power Supplies
We are able to provide temporary power supplies. We install and remove poles, lines and any equipment needed to supply you with temporary building supply power.
Benefits You Receive When Hiring HP Electrical Contractor
Our electricians are experts in what they do. They have years of experience and extensive training. Having all this expertise allows them to deal with any type of electrical work they encounter.
Benefits you will receive by hiring us:
High-quality electrical work
We are always safety conscious
Your experience will be as stress-free as possible
Free quotes
Years of experience
Our electricians are licensed and insured
Highly knowledgeable electricians
Professional and reliable
Level 2 Electrician Five Dock
You are our priority
We clean up the rubbish
We are trustworthy and reliable
Satisfaction guarantee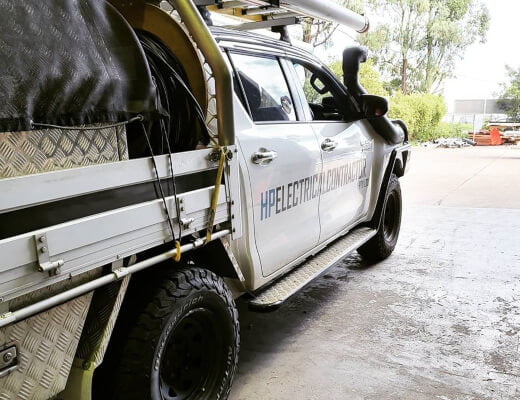 Only Hire the Best Electrician in Five Dock
HP Electrical Contractor is your local level 2 electrician in Five Dock.
Being a level 2 electrician, allows us to handle any job you have. We can install a new service or upgrade your existing service. Whenever you require the assistance of a level 2 electrician in Five Dock, give us a call today.