Are you in need of a residential or level 2 electrician in Greystanes? If so, you do not have to look any farther. At HP Electrical Contractor, we can handle all your electrical needs.
Whether you are looking to upgrade your switchboard or need new installation, we have got you covered.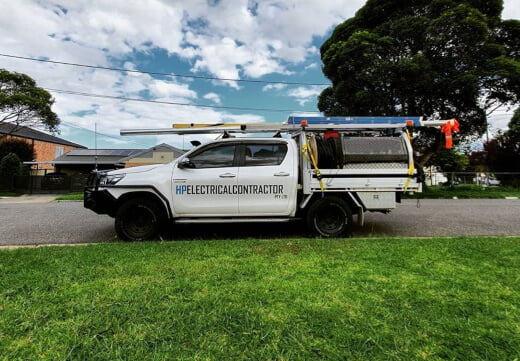 Top Benefits of Hiring HP Electrical Contractor
Our certified Greystanes electricians are experts in the electrical field. They have extensive training and years of experience. This gives them the ability to handle any electrical job quickly and safely.
We provide satisfaction guarantee
Offer high-quality electrical work
We always make you our number one priority
Our electricians are professional and reliable
Our electricians are licensed and insured
Are always safety conscious
Clean up the rubbish when we are done
Will make your experience stress-free
We are trustworthy and reliable
Level 2 Electrician Greystanes
Highly knowledgeable electricians
Have years of experience
We offer free quotes
What is a Level 2 Electricians?
A level 2 electrician in Greystanes is the only electrician you need. They have been certified by the government to physically hook your home to the network. If your electrical service has been damaged or you need a 3 phase upgrade, a level 2 electrician is necessary.
When you hire our Greystanes level 2 electrician, you will not need to call any other electrician. Level 2 electricians can handle all the work themselves. Grade A electricians are unable to do this.
Often times, they need to call a level 2 electrician to finish their job. Call us directly and leave out the middleman. We can get the job done quicker and cheaper.
Disconnections and Reconnections
Only a level 2 electrician can disconnect and reconnect consumer mains. We can replace service fuses and move the point of attachment.
Underground and Overhead Services
Underground and overhead services can only be installed by a level 2 electrician. We can install new service and disconnect old service. We can replace any service fuses, service active and neutral links if required.
Temporary Power
Temporary power supplies are often needed on construction sites. We provide installation and removal of power poles, lines and equipment.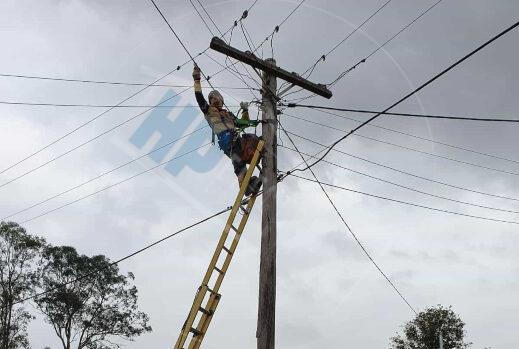 Residential Electrical Services
Our licensed and insured electricians can handle any type of electrical job you have. If your job can be completed in one day, they will get it done in one day. We will never drag your job out and waste your time and money.
We offer the following residential electrical services:
Fault finding
New circuit installation
Replacement wiring
Ceiling fan installation
Bathroom exhaust fan installation
Electrical safety inspections
Electrical repairs Greystanes
Power point installation and replacement
New wiring
Light switch replacement
Home renovations
Kitchen exhaust fan installation
…And More
Call Now for Your Free Quote
At HP Electrical Contractor, our electricians are level 2 certified. They can handle all your electrical needs. We are positive that you will be completely satisfied with our work.
Feel free to contact us to learn more about our level 2 electrician in Greystanes services.