Level 2 Electrician in Hurstville
Are you searching for a level 2 electrician in Hurstville? HP Electrical Contractor has been certified and possesses the requirements needed to physically hook your home to the network.
If your electrical service is damaged or if you need to upgrade to 3 phase, a level 2 electrician is necessary. Only certified level 2 electricians can undertake all your electrical work themselves.
There is no need for you to call in an A-grade electrician. If you do, they will have to call us in anyways to finish the job.
Leave out the middleman and call us directly. We can get the job done quicker and faster.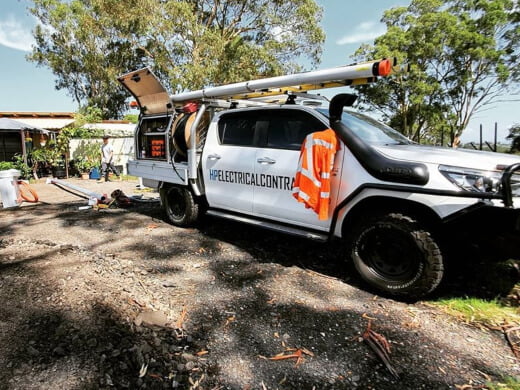 Disconnections and Reconnections
We can disconnect and reconnect any consumer mains that are attached to underground and overhead service lines. We can replace service fuses and move the point of attachment.
Underground and Overhead Services
Underground and overhead services consist of installation, connection and disconnection of consumer mains to the point of supply. We can replace any service fuses, service active and neutral links if required.
Electrical Metering Hurstville
We can remove old meters, upgrade existing meters and install new meters. Being a level 2 electrician in Hurstville allows us to upgrade single phase meters to a 3 phase. We install solar panel meters, off-peak meters, granny flat meters, smart digital meters and relay switches.
Emergency Repairs
We are available 24 hours and day 7 days a week. We can repair unsafe or damaged cables, metering equipment, switchboards and defect rectifications. If your job can be completed in one day, we will finish it in one day.
Private Power Poles
We offer private power pole installation and replacement. Your pole is your responsibility. Perform regular checkups and look for any defects. If your pole gets inspected and any serious issues are found, your electricity can be turned off.
Temporary Power
We provide temporary power supplies. We can install and remove power poles, lines and any equipment needed for temporary building supply power.
Benefits of Hiring HP Electrical Contractor
Our electricians have years of training and experience. They are experts in their field. Having this knowledge allows them to handle any electrical job they face.
Hiring a residential electrician doesn't have to be stressful. We will do everything that we can to make the process as stress-free as possible.
Benefits of Hiring HP Electrical Contractor:
Provide high-quality electrical work
Our electricians are licensed and insured
Professional and reliable
Clean up the mess when we are done
Level 2 Electrician Hurstville
Highly knowledgeable electricians
Provide satisfaction guarantee
We are trustworthy and reliable
Are always safety conscious
Will make your experience stress-free
We offer free quotes
Years of experience
We make you a priority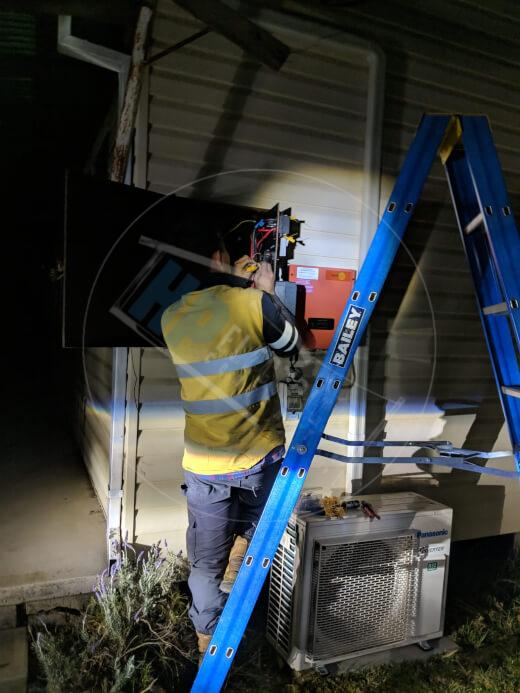 24 Hour Emergency Electrician in Hurstville
Electrical emergencies need to be taken care of right away. You shouldn't have to wait until morning for a company to open for help. Our electricians are available 24 hours a day and 7 days a week.
And we have a $0 call out fee. If the problem can be fixed in one day, they will get it done in one day. There isn't a job too big or too small.
We provide service for:
Power loss
No lights
Fallen lights
Flickering lights
Broken power switches
Damaged light switches
Exposed cables or live wires
Fallen ceiling fan
Rangehood Installation Hurstville
Burning electrical smells
Switch won't stay on
Never perform any electrical work yourself. Electricity is dangerous and can be deadly. If you have an electrical emergency, give us a call.
The electricians at HP Electrical Contractor can take care of all your electrical needs.
Call Now for a Free Quote
At HP Electrical Contractor, our electricians are a level 2 certified. Call now for a free quote. We can be reached on 0431720172. Here at HP Electrical Contractor, we can take care of all your electrical needs.
We are certain that you will be completely satisfied with our work. Feel free to contact us if you have any questions regarding your electrical needs with our level 2 electricians in Hurstville .