If you are looking for a level 2 Electrician in Lincombe, give us a call. At HP Electrical Contractor we can take care of all your electrical needs.
When you hire us, you will get the best service around. Our electricians are experts in their field and have extensive training and years of experience.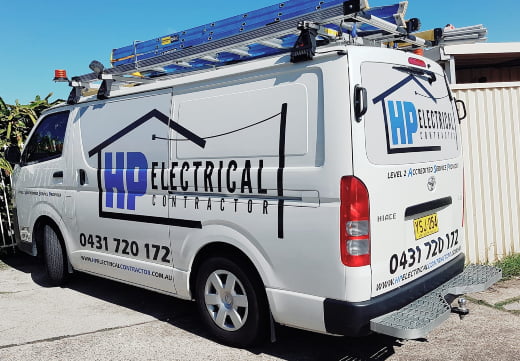 Benefits of Hiring HP Electrical Contractor
Our licensed and insured electricians are honest and dependable. You can rest assured knowing you will be 100% satisfied with your finished project. We take great pride in delivering clean and professional level 2 electrical work every single time.
We are so confident in our abilities if we do not complete a high-quality job you do not have to pay.
Safety conscious
Years of experience
Remove the rubbish when we are done
Highly skilled and knowledgeable electricians
Provide high-quality electrical work
Electricians are licensed and insured
Professional and reliable
Satisfaction guarantee
We are trustworthy
You are our number one priority
We offer free quotes
Provide a stress-free experience
Level 2 Electrician Lidcombe
Why You May Need a Level 2 Electrician in Lidcombe
Electricity is something that should never be taken for granted. It is dangerous and should only be handled by a licensed electrician. A level 2 electrician has the training needed to handle electrical work safely.
Never try to handle electrical work yourself or hire a subpar electrician. Improper installations and repairs can result in a fire, electrical shock and even death.
If you hire a level 2 electrician in Lidcombe, you will not have to hire another electrical company. Level 2 electricians are certified to handle all the work from start to finish.
A grade electricians are not able to do this. If there is any level 2 work that needs to be completed, they must call a level 2 electrician to finish the job. By calling us first you will save time and money.
What Can a Level 2 Electrician Do?
A level 2 electrician in Lidcombe has been certified by the government to physically hook your home to the network. Only a certified level 2 electrician can provide this type of service. They can handle all aspects of electrical work themselves.
Switchboard Upgrades Lidcombe
Disconnections and Reconnections
Temporary Power Supplies
Residential Electrical Services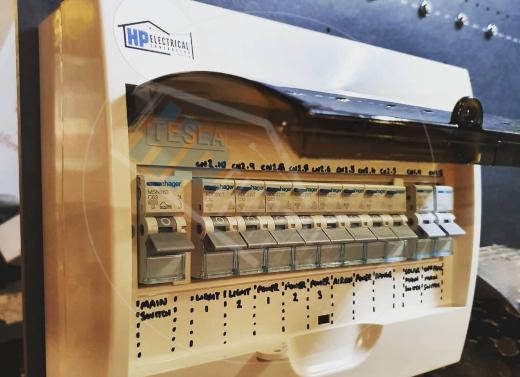 Having electrical work performed can be stressful. Finding an electrician, you can trust can be difficult. We do not want you to worry. You will start receiving amazing customer service from the very first moment you contact us.
We want to make the experience as stress-free as possible.
We offer the following residential electrical services:
Light switch replacement
Home renovations
Electrical repairs
New circuit installation
Fault finding
New wiring
Ceiling fan installation
Replacement wiring
Bathroom exhaust fan installation
Power point installation and replacement
Kitchen exhaust fan installation
Electrical safety inspections
…And More
Qualified Electrician in Lidcombe
Our knowledgeable Lidcombe electricians can help you with any of your electrical service needs. There is not a job too big or too small. Being a level 2 electrician in Lidcombe we can take care of them all.
We have a $0 call out fee.
We provide service for:
Switch won't stay on
Burning electrical smells
Flickering lights
Fallen ceiling fan
No lights
Damaged light switches
Exposed cables or live wires
Power loss
Broken power switches
Fallen lights
Hire the Best Electrician in Lidcombe
HP Electrical Contractor is your local level 2 electrician in Lidcombe. We are available whenever you need us.
Being a level 2 electrician, gives us the ability to handle any electrical job you have. From power point installation to emergency repairs. We can install new services and upgrade existing ones.
If you require the assistance of a level 2 electrician in Lidcombe, give us a call today.