Are you searching for a residential/domestic electrician or level 2 electrician in Ryde? At HP Electrical Contractor, our licensed and insured electricians are here to help you will all your electrical needs.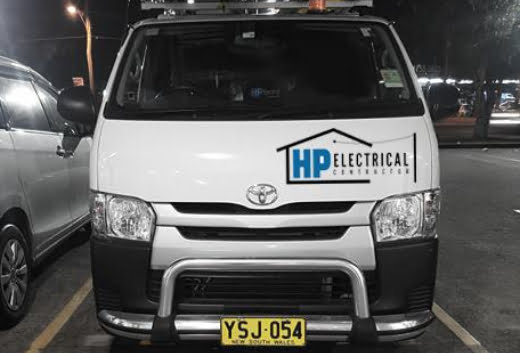 Benefits of Hiring HP Electrical Contractor
Our certified electricians have had extensive training and years of experience. They are experts at what they do and can handle any electrical job they face. Hiring an electrician can be stressful.
We will do everything we can to make the experience as stress-free as possible.
High-quality electrical work
We clean up the rubbish
Our electricians are licensed and insured
Highly knowledgeable electricians
We are always safety conscious
Free quotes
Professional and reliable
Your experience will be as stress-free as possible
Years of experience
We are trustworthy and reliable
Satisfaction guarantee
You are our priority
Level 2 Electrician Ryde
What is a Level 2 Electrician?
A Level 2 electrician has the requirements needed from the government to physically connect to the network. A level 2 electrician Ryde is required when electric service is damaged or a 3 phase upgraded is needed.
People often believe they can save money then they hire an A grade electrician to prepare the work. This is not the case because the A grade electrician will have to call in a level 2 electrician to finish the work anyways.
By calling us directly you can leave out the middleman and remove some of the hassle and stress. Our certified Level 2 electrician in Ryde can do all the work themselves saving you time and money.
Our Level 2 Electrician in Ryde can provide:
Disconnections and Reconnections
Temporary Power Supplies
Private Pole Installation and Replacement
Our Residential Services in Ryde
Being a level 2 electrician in Ryde allows us to handle any residential electrical job that you have. If your job can be completed in one day, we will finish it in one day. Other companies waste time so they can charge more money.
Dragging a job out only causes unnecessary stress and higher costs. At HP Electrical Contractor, we supply a full range of electrical services to our residential customers.
Our residential services include:
Replacement wiring
Electrical Metering Ryde
New circuit installation
Kitchen exhaust fan installation Ryde
Ceiling fan installation Ryde
Fault finding
Power point installation and replacement
Electrical safety inspections
Home renovations
New wiring
Bathroom exhaust fan installation
Light switch replacement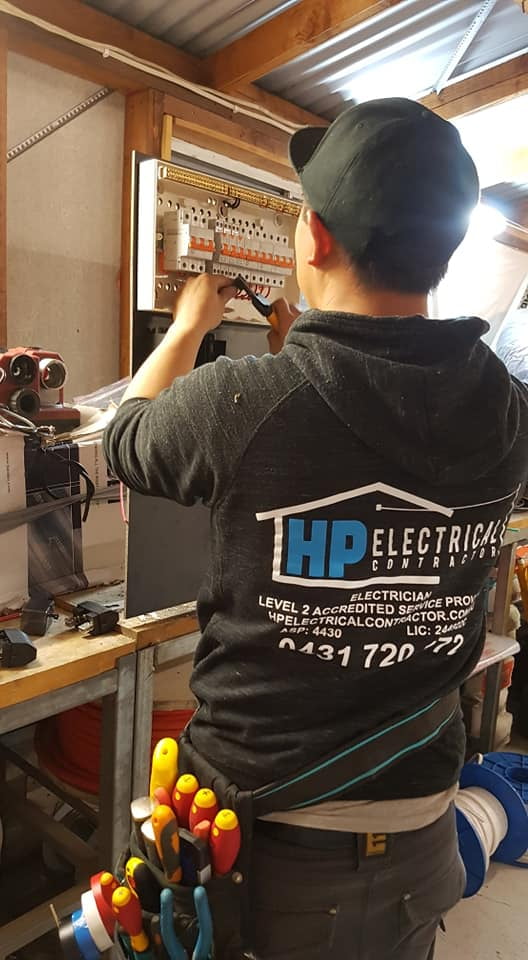 Qualified Electrician in Ryde
We are a level 2 electrician in Ryde that is certified to handle all your electrical needs. Our electricians can work on live wires, metering equipment, and many other types of electrical issues.
You can count on us to fix your problem quickly and affordably. There isn't a job too big or too small.
We provide service for:
Broken power switches
Burning electrical smells
Damaged light switches
Exposed cables or live wires
Fallen ceiling fan
Fallen lights
Flickering lights
No lights
Power loss
Switch won't stay on
Contact HP Electrical Contractor Today
It can be hard to find a level 2 electrician in Ryde when you need one. Do not look any further than HP Electrical Contractor. We are here when you need us, any time day or night.
Never perform electrical work yourself. Doing so can be dangerous. It could lead to electrical shock, fires and even death. Call the experts you know you can trust to handle all your electrical work.
We strive to provide professional quality work and treat your home as if it were our own. If you need a residential electrician or level 2 electrician in Ryde, give us a call today.