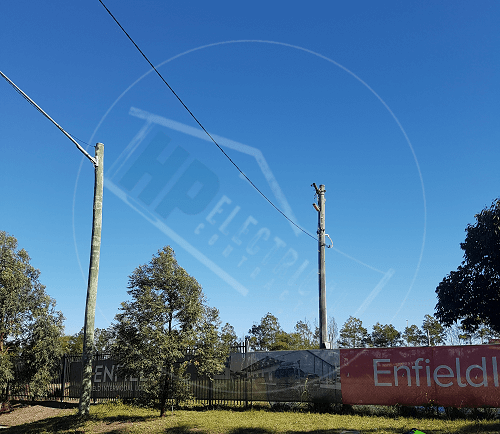 Are you in need of private power pole replacement?
Here at HP Electrical Contractor, we are a level 2 certified electrician and we are able to replace your pole.
We can also take care of any other electrical needs that you may have.
We are a leading level 2 electrician servicing all areas of Western Sydney NSW including Parramatta, Blacktown and Liverpool
It is vital that you make regular safety checks of your power pole. You should be on the lookout for the following defects:
Poles that are leaning
Low or damaged wires
Large cracks
Damage from termites
Poles that are rotting
Deterioration near the ground level of metal poles
Any of these defects can be dangerous. Contact our office immediately for private power pole replacement.
We are level 2 certified and can perform a thorough inspection of your pole and give you our recommendation.
We are able to rectify your electrical pole defects and any other electrical defects that you have.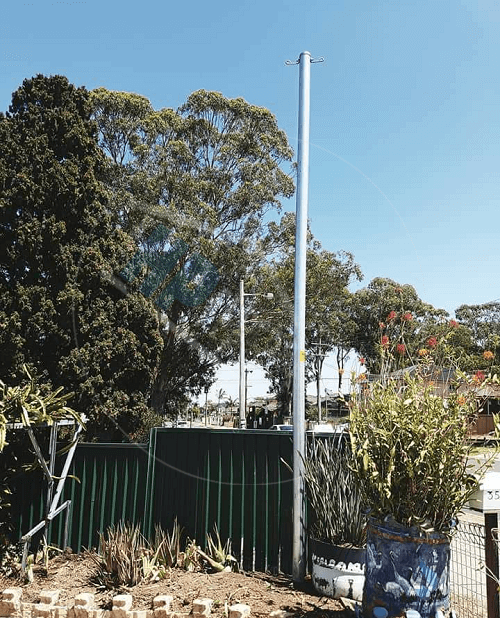 Power Poles On Your Property Are Your Responsibility
Power poles that are on your property are your responsibility to take care of and they need to be kept properly maintained.
Vegetation must be kept cut back from the pole to help protect it from damage.
If you have a pole that is damaged or unsafe an electrical inspector can possibly deem it faulty and your electric service could be turned off immediately. Call us for private power pole replacement.
We are a leading level 2 electrician servicing Wetherill Park, Liverpool, Fairfield & Western Sydney areas
Accredited Level 2 Electricians We Can Do The Whole Job
Since we are a level 2 electrician we are able to disconnect, reconnect and upgrade overhead and underground services.
We can also replace service fuses and move the point of attachment.
If you need a pole replaced we will dispose of the old pole for you so that you don't have to deal with it.
Temporary Building Power Pole
If you are looking for a temporary building power pole we can also help you with that.
We can install a pole with a switchboard mounted on it. Doing this allows us to provide your building site with temporary power.
Once you are done with the temporary power we will remove the power pole, lines and any equipment that was needed.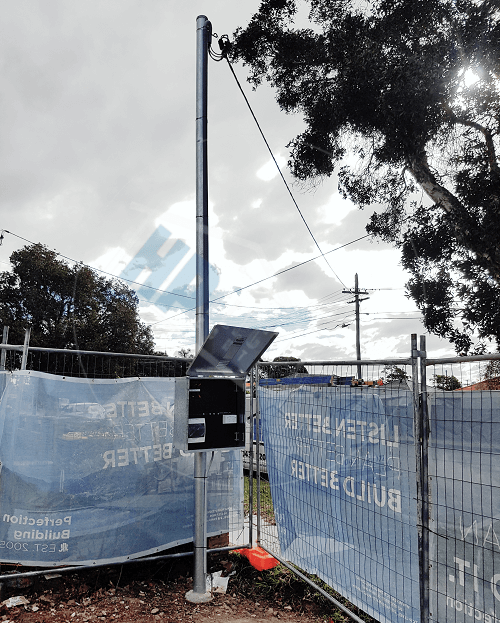 Two Types Of Private Power Pole Replacement
There are two types of poles to choose from. Each has their strengths and weaknesses. Let's take a look at the pros and cons.
Galvanised Steel Poles
Galvanised steel poles don't last as long as treated hardwood poles. Usually lasting around 15 years.
They are becoming popular since they are more aesthetically pleasing and they can be painted to match their surroundings.
These poles can rust so they need to be inspected on a regular basis.
Treated Hardwood Poles
Treated hardwood poles last longer than galvanised steel poles. Usually lasting 30+ years.
Their lifespan can be shortened by termites and high moisture content. These poles are not ideal for coastal regions or areas with active termites.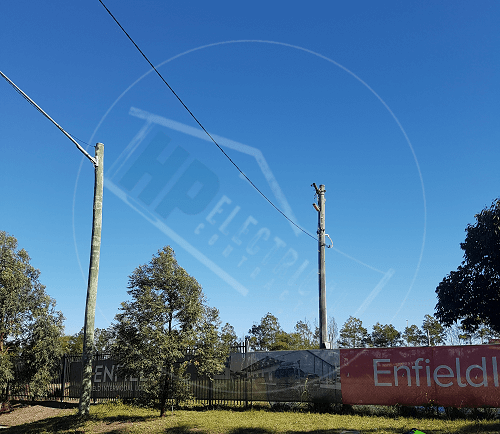 We are based in Fairfield East – South Western Sydney and service home owners and builders in all areas of the Western Sydney region including Liverpool, Blacktown and Parramatta NSW.
We'll help you with all aspects of private power pole replacement & installation, as well as all level 2 electrical work.
Only licensed certified electricians can install power poles.
Here at HP Electrical Contractor, we are able to help you with any power pole needs that you may have.
We are a level 2 certified electrician so we can take care of any electrical need that you may have.
Contact us  or call today on 0431 720 172 for your private power pole replacement.
We are a leading level 2 electrician servicing Blacktown, Liverpool, Parramatta & Western Sydney areas