Here at HP Electrical Contractors, we have over 12 years of experience in our field. We offer exceptional service to homeowners that are in need of a level 2 electrician or a residential/domestic electrician.
We service all areas of Penrith, NSW.
If you are looking for a level 2 electrician in Penrith that can take care of all of your electrical needs give us a call.
Being a level 2 electrician Penrith gives us an advantage over other electricians. Because we are able to take care of any issue that you may have and we don't have to bring in anyone else to help us.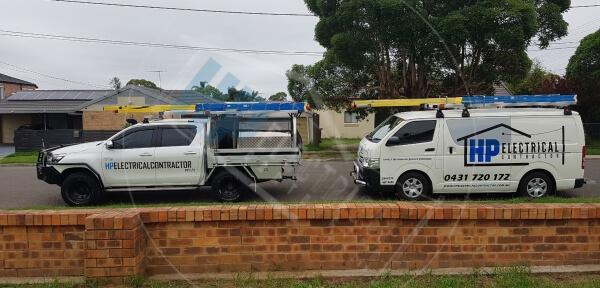 Why Should We Be Your Level 2 Electrician?
Fully insured
Always provide quality workmanship
Fast and professional
Offer free estimates
Offer you the best solution for your problem
Safety always comes first
There's no job is too big or small
Licensed and level 2 certified
We can complete your job in just one day
Have a 100% Satisfaction Guarantee
We will exceed your expectations
All rubbish will be removed, your place will be cleaner then when we arrived
Will work with you to meet all of your electrical needs
What is a Level 2 Service Provider?
So, why do you need a level 2 electrician Penrith and what do they do? Being level 2 certified gives us the requirements that we need to perform services that will physically hook you up to the network.
Only certified electricians can perform this type of work. By having this authority we can complete any job ourselves. This allows us to get your job done faster while providing you with the best possible service.
Our Level 2 Electrician Penrith Services
We are able to offer you the following level 2 electrician Penrith services: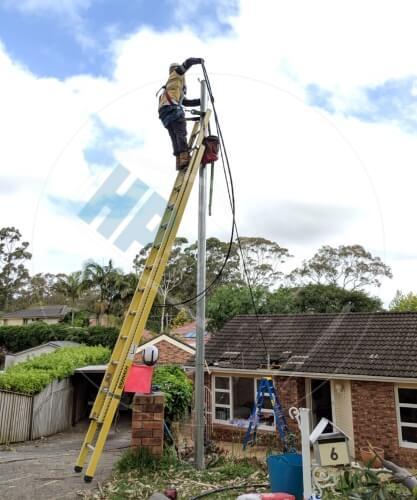 Switchboard Upgrades Penrith
Switchboards are key to providing your home with electricity. They do not last a lifetime and in time will need to be replaced. Switchboard upgrades are very common, and we can perform your replacement within a day.
We will even take care of removing the rubbish once we are finished.
Outdated and defective switchboards can also cause an emergency.
Defective boards can lead to shock, electrocution and even death.
If your switchboard is outdated, it is a very good idea to have an upgrade performed. In doing so you are getting rid of unnecessary risk factors.
Also, older switchboards were not designed to handle today's electricity demands and needs to be upgraded to handle the high demand.
Having our level 2 electrician Penrith certification allows us to upgrade, replace, remove and relocate switchboards at a very reasonable price.
If your old switchboard contains asbestos, it will need to be removed. Asbestos is a known carcinogen and needs to be handled correctly. Our electricians know how to take care of this issue safely.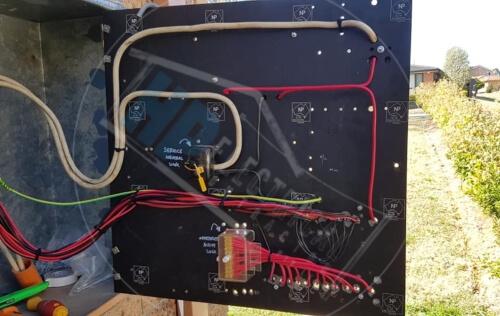 Electrical Metering Penrith
You must have a meter if you are hooked up to the network and consuming electricity. Meters are used to measure the amount of electricity you use. We are able to upgrade your existing meter or install a new meter.
There are many types of meters to choose from. We will talk to you about the best option for your specific situation. Sometimes upgrading your meter can lead to a saving on your electricity bill.
Are you in need of an upgrade or a new meter? We are a level 2 electrician Penrith and can provide you with your meter installation:
1 Phase and 3 Phase Meter Installation
We can replace your old meter or upgrade it to a 3 phase meter. 3 phase meters are needed if you are running any 3 phase equipment or installing an air conditioner.
3 phase is more reliable and corrects the power so there is a balanced voltage. You want balanced power because it is easier on your equipment and this allows it to have a longer life-span.
Easy and efficient 1 and 3 phase electrical upgrades.
If you heat your water during the day, you are subject to a higher electricity rate.
By installing an off-peak meter your water will be heated at night and in return, you will save money on your electricity bill. If you do not use much hot water during the day, this might be a great option for you.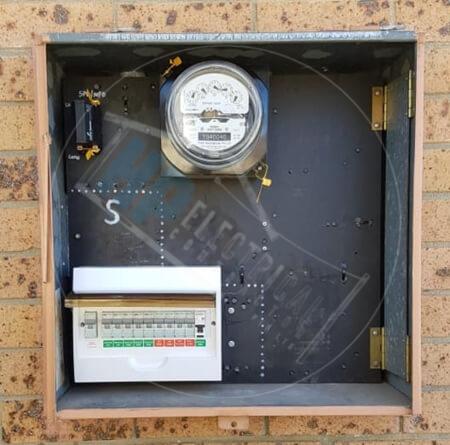 If you are installing solar panels, you need to have a solar meter. Solar meters record the amount of electricity you generate. You are able to use this generated electricity in your home and in some cases, any surplus can be sent back into the network.
Granny Flat Meter Installation and Split Electricity Metering
By installing a granny flat or split electricity meter you can get rid of the hassle of splitting up your electric bill. By splitting it up your tenant will now receive their own bill. This could possibly remove you from the higher consumption bracket and save you money.
Using a smart digital meter allows you to watch your electricity usage remotely. This type of meter will digitally measure your energy use and send it the information to your provider.
Disconnections and Reconnections
A level 2 electrician Penrith is required for disconnections and reconnections of consumer mains. We are also able to disconnect and reconnect underground and overhead lines.
Underground Services
Underground power lines are the safest option and aren't easily damaged. Our level 2 electrician Penrith services include installation and connection to the point of supply.
Overhead Electrical Services Penrith
We offer new installation, disconnections and reconnections, upgrading and relocating of overhead lines. Only a level 2 electrician Penrith is certified to perform these services.
Private Pole Installation and Replacement
We offer private pole installation and replacement. Once HP Electrical Contractor replaces your old pole, we will also remove it. Since we are a level 2 electrician Penrith we are able to hook your service to the network.
Temporary Power Supplies
During construction work, temporary power poles are often needed. We are able to install and remove all poles, lines and any equipment.
Contact us today
Call us today for a free quote. You can reach us on 0431 720 172 or our Contact Form.
Here at HP Electrical Contractor, we take care of any electrical work that you need to be done. We even offer a 100% satisfaction guarantee.
We are your Level 2 Electrician Penrith.