If you are a homeowner looking for a residential electrician in Merrylands or a level 2 electrician we can help you.
We are master electricians that have proven ourselves capable of delivering you with safe and professional services.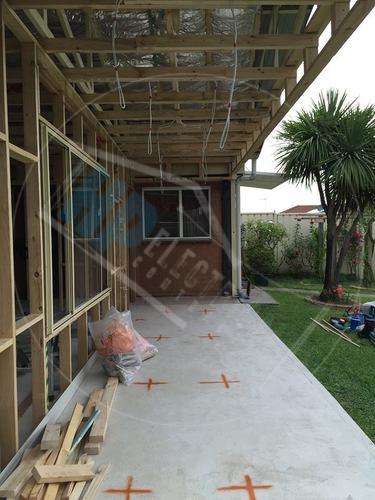 Level 2 electrician servicing Liverpool, Fairfield, Wetherill Park & Western Sydney
Residential Electrician Merrylands
Being a licensed level 2 electrician Merrylands we are capable of taking care of all of your electrical needs from start to finish.
Don't think twice about calling us because of an extra service fee. We are proud to offer a $0 call out fee.
Don't Be Taken Advantage Of
There are many unqualified electricians out there that are not trained in correctly performing electrical work.
You need to hire someone that has been trained and is certified so that you know that they will provide you with safe professional installation.
Electrical work is dangerous and if not done correctly can end up causing major problems including fire, electrocution and even death.
Level 2 electrician servicing Liverpool, Fairfield, Wetherill Park & Western Sydney
Why Choose HP Electrical?
Because we are trustworthy and reliable, and you can always depend on us to be on time and provide you with exceptional service.
We are a fully insured, qualified electrician in Merrylands and have over 12 years of experience.
You can have faith in the fact that we will do your job correctly and without any hassle.
Also, before we leave we will clean up any mess so that you don't have to worry about dealing with that.
100% Electrical Job Satisfaction Guarantee
We are proud to offer satisfaction guarantee. If you are not happy with the work we have done, and we are not able to complete a high-quality job then you don't have to pay.
You can rest assured that your job will be performed properly.
We have pride in all of the electrical work that we perform.
This includes safe work and clean electrical wiring and equipment.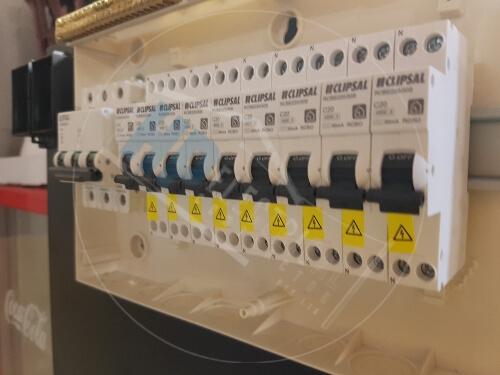 We Are The Only Electrician You'll Need
Most electrical issues require a level 2 electrician to perform the work. If your service is damaged or you need to upgrade give us a call first.
There is no need to bring in an A grade electrician we can take care of all of your needs.
Being certified by the government gives us the necessary requirements to physically connect your service to the network.
You will save time and money by having us perform all of your electrical work instead of hiring an A grade electrician.
Since they are not licensed to connect your service to the electrical network, they will have to bring in a level 2 electrician Merrylands anyways.
We can take care of all of your work without the help of a middleman.
Why have the hassle of dealing with two separate electrical companies when you don't have to?
Level 2 electrician servicing Liverpool, Fairfield, Wetherill Park & Western Sydney
Electrical Services We Provide Merrylands
We are able to perform many types of services, including but not limited to:
Merrylands Residential Electrical Services
Changing/Installing Lights + Light Switches
Changing/Installing Powerpoints
Electric Car Charging Stations
Hot Water Systems
Installing Fans
Installing/Connecting 1 and 3 Phase Machinery
Outdoor Lighting
Ovens and Stoves
Rangehood Installation Merrylands
Relocate and Make Safe Electrical Equipment During Renovations
Replacing and Installing RCDs and Circuit Breakers
Smoke Alarms
Upgrading Supply for Air Conditioners
Wire and Rough in New Homes and Renovations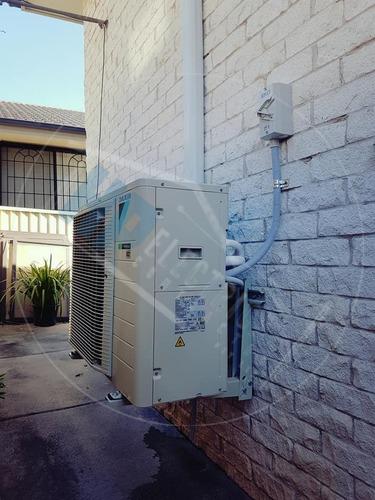 Merrylands Level 2 Electrical Services
Removal of Asbestos from Switchboards
Off Peak Metering
Solar Metering
1 Phase Upgrades
Defect Rectifications
1 to 3 Phase Upgrades
Relocation of Point of Supply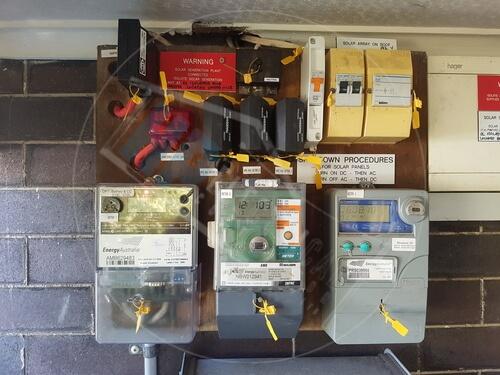 Level 2 electrician servicing Liverpool, Fairfield, Wetherill Park & Western Sydney
Work With HP Electrical Today
We are based in Fairfield East – South Western Sydney and service homeowners/customer and builders in Western Sydney, areas of Merrylands, Wetherill Park and Liverpool NSW.
Licensed Master and Level 2 Electricians, so you know that we will not perform substandard work and put you at risk.
We are proud of what we do, and we always deliver high-quality work.
Do you need electrical work done? Don't wait to call us, we have a $0 call out fee and there isn't a job too big or too small.
Here at HP Electrical Contractor, we are here when you need us and we are the only electrician in Merrylands that you will need.