We are a level 2 electrician serving Parramatta and will provide you with exceptional service.
If you are a homeowner in Western Sydney, areas of Liverpool Wetherill Park and Fairfield NSW looking for a local electrician give us a call.
Here at HP Electrical Contractor, our electricians are experts in their field and are able to take care of all of your electrical needs.
We have over 12 years of experience and are fully licensed and insured. We offer high-quality work and provide a 100% satisfaction guarantee.
Since we are a level 2 electrician Parramatta we are able to take care of any electrical issue or need that you may have.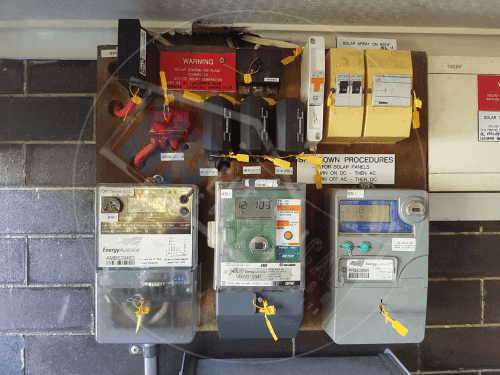 Why you should hire our level 2 electrician Parramatta services?
We offer 100% Satisfaction Guarantee
There's no job is too big or small
We are licensed and level 2 certified
We can complete your job in one day
Give free estimates
We will remove any rubbish that is left over
Provide quality workmanship
Always offer you the best solution for your problem
Safety always comes first
Will meet all of your electrical needs
Our electricians are fast and professional
We will exceed your expectations
Whether you need to perform an upgrade, install a private power pole or connect to the network a level 2 electrician is required.
You will just be wasting time and money if you hire an A grade electrician. They have not been certified the will have to call in a level 2 electrician Parramatta to finish the work.
By calling HP Electrical Contractor directly you will allow us to get your job completed quickly and safely.
Level 2 Electrical Services We Provide
Being a licensed level 2 electrician gives us the ability to offer you the following services:
Outdated and defective switchboards can be dangerous and lead to electrical shock, electrocution and fires. Older switchboards may need to be upgraded due to the fact that they were not designed to handle the energy needs of today.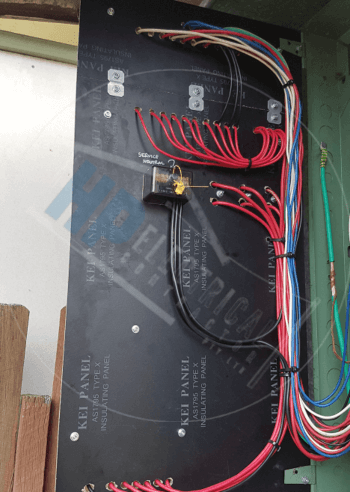 Electrical Metering Removal and Installation
HP Electrical Contractor can upgrade existing meters and install new meters.
We provide the following type of meter installations:
1 Phase and 3 Phase Meter Installation
Off-peak Meters
Solar Metering
Smart Digital Meters
Private Pole Installation and Replacement
We can install new private power poles and replace existing power poles. If you have a power pole that is damaged an inspector can have your electricity shut off immediately. To make sure that you do not lose service you need to take care of any issues immediately.
There are two major types of poles to choose from.
Treated Hardwood Poles
Treated hardwood poles typically last for 30+ years which is longer than galvanised steel poles. They are subject to damage from termites and moisture.
Galvanised Steel Poles
Galvanised steel power poles typically last for 15 years. Which is about half the lifespan of treated hardwood poles. These poles are aesthetically pleasing and can be painted to match their surroundings. Steel poles are susceptible to rust.
Temporary Power Supplies
Temporary power poles are often needed on construction sites to provide power for equipment and job site trailers. We will install and remove all poles, lines and any equipment when you are finished.
Disconnections and Reconnections
We can disconnect and reconnect your service to the network. We are able to move the point of attachment, install riser brackets (as seen in the picture to the right) and install fascia hooks.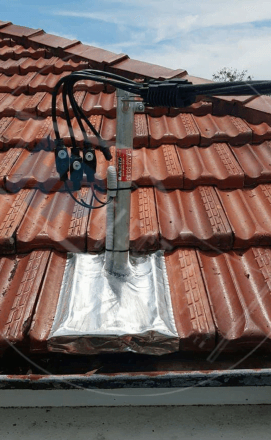 Overhead Services
Overhead services are a very common type of service and can only be performed by a level 2 electrician Parramatta.
We offer new installation, disconnections and reconnections, upgrades and relocation of overhead lines.
Underground Services
Underground power lines are the safest option. Having your lines buried help to limit power outages due to downed trees, inclement weather or wildlife.
Contact Your Local Level 2 Electrician in Parramatta Today
Call us today, we can be reached on 0431 720 172 or via our contact page.
Here at HP Electrical Contractor, we are experts in our field and we know that you will be completely satisfied with our services.
We even offer a 100% satisfaction guarantee.
We are your local level 2 electrician Parramatta and we are here to help you with all of your electrical needs.